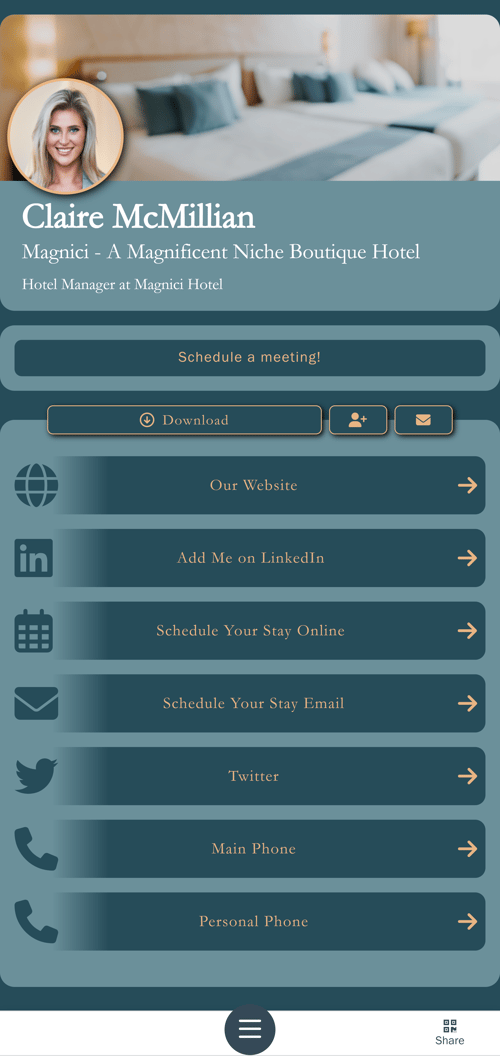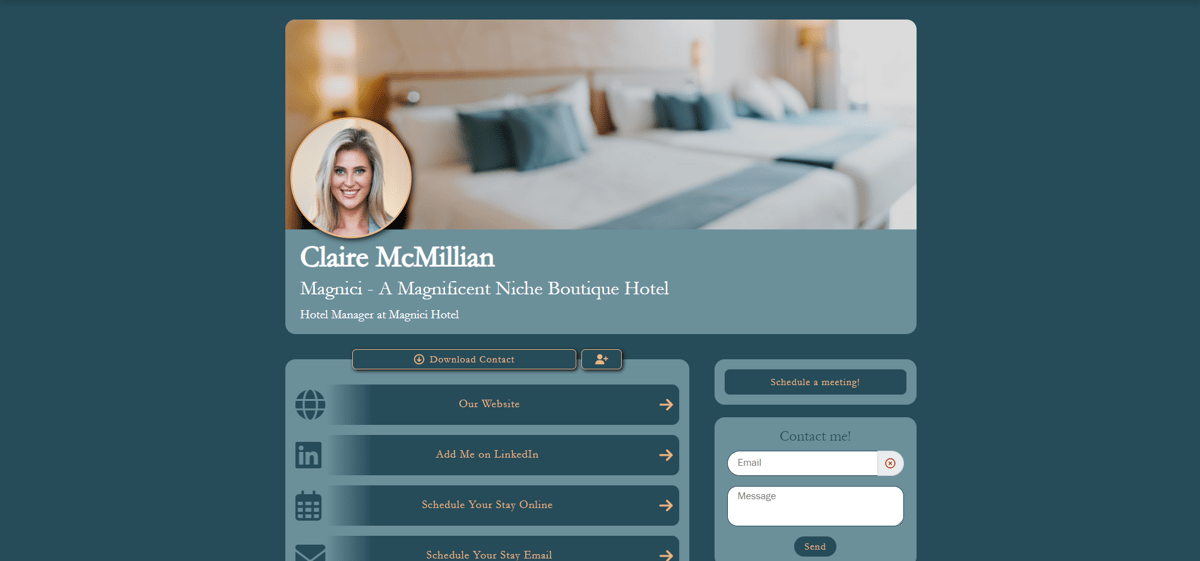 Since 2019, we have helped thousands of businesses and individuals change the way they do business.
Deliver Your Information
Allow customers to follow your important links, share your information, and download your contact directly to their phones.
Keep It Up To Date
Update your information at any time to ensure that your prospects receive relevant information whenever they need it.
Customize Your Branding
Customize the look of your profile with our powerful theme builder to add banners, profile images, colors, and more.
Wow With An NFC Card
Pair your BitSignal profile with an NFC Card to share your profile and info with a single tap of the card to a smartphone.
Interested in Upgrading Your Digital Business Card?
BitSignal Pro and BitSignal Enterprise offer further customization options and increased link-sharing capacity for individuals and businesses respectively. If you are interested in exploring these options for your business card solution, follow the links below.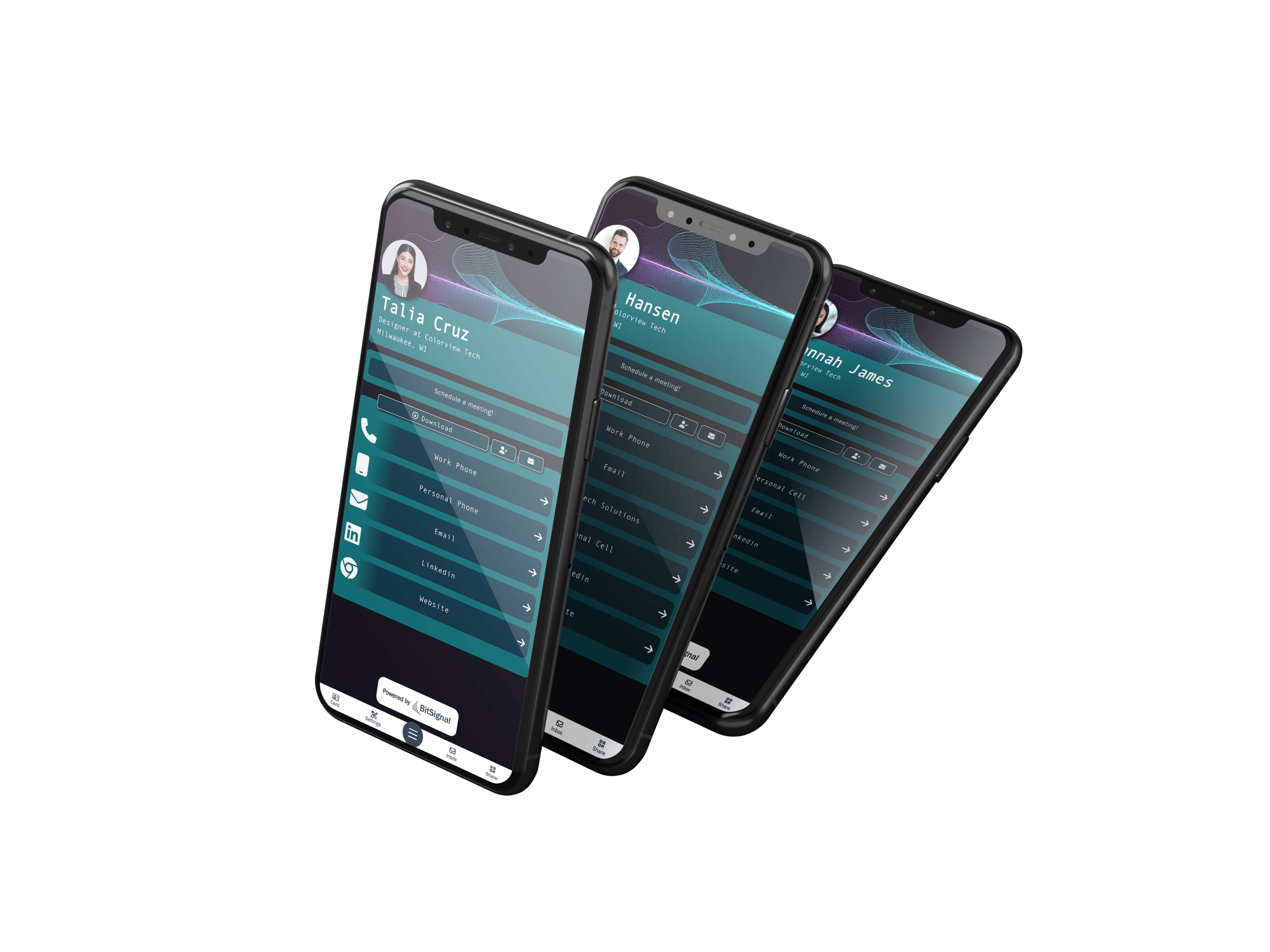 What is a Digital Business Card?
Is an app download required to use or share BitSignal?
Does BitSignal require a subscription?
What phones are compatible with BitSignal NFC?
Do I need a physical card to create a BitSignal account?
How do I stay up to date with new updates and features?