Add BitSignal To The Way You Do Business
Using BitSignal Enterprise can change the way your clients, customers, and prospects engage with your business and your own employees. Fill your business with Digital Business Cards that feature your branding, important links, department groups, and more.
Enterprise
Starting at $2/month per user
Send Anywhere

Custom Themes

Downloadable vCard

Custom Buttons

Connect Physical Business Cards

Messaging

Analytics

Scheduling

Motion Background

Company Branding

User Management

Personal Dashboard
Create Groups
Create Groups for your departments, leaderships, organizations, and more to set unique profile branding, manage customizability, and monitor team analytics.
Get NFC Business Cards
Supply your employees with a default or custom NFC Card to allow them to share their company profile in person, with a single tap of the card to a smartphone.
Set Cohesive Branding
Set branding guidelines by creating unique imagery, utilizing your brand colors and fonts, and applying unique profiles for every aspect of your business.
View Full Analytics
Monitor company-wide analytics, from a single employee's performance to full group analytics to the performance of a specific button, all from your dashboard.
Set Admins and Managers
Set users as Admins or Managers to give them the ability to monitor and change anything from the full account to just one group.
Utilize Your Custom Dashboard
When you create an Enterprise account, you gain access to a dashboard to view your analytics, manage users, create teams, view helpful tips, and more.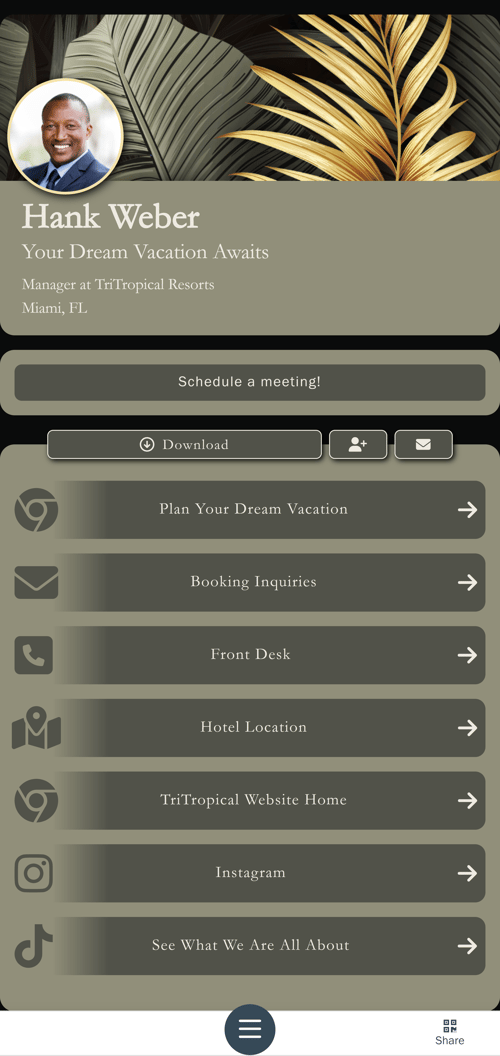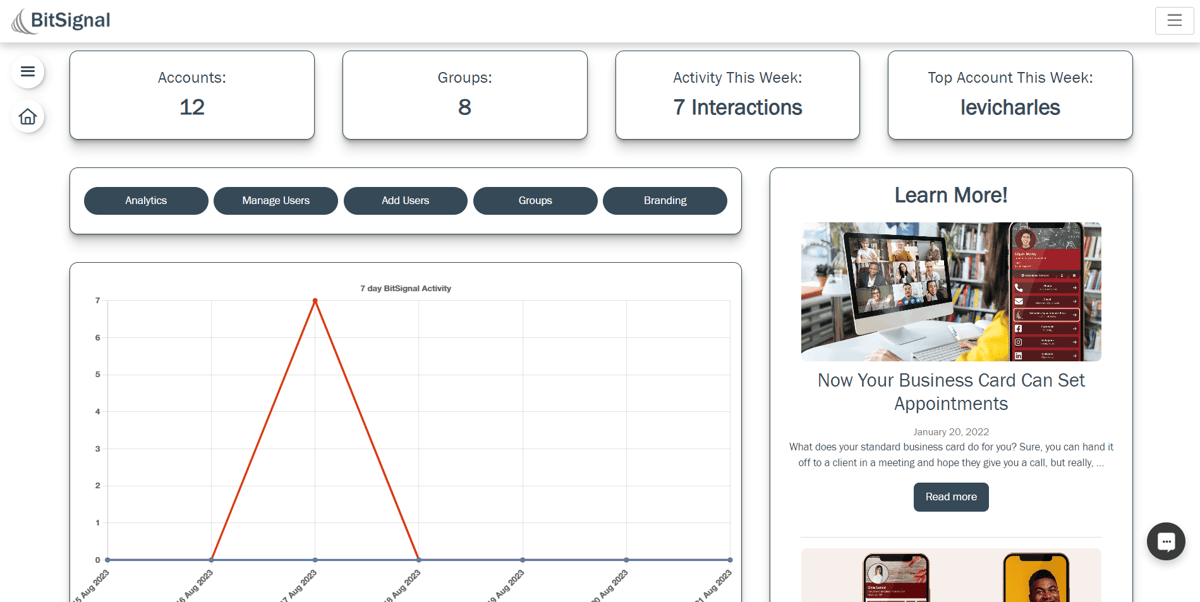 BitSignal For Your Business
BitSignal Enterprise is loaded with ways to customize the way your business is represented down to the department, group, or even individual. Everything from the profile theme to the presented information to the analytics and more is fully customizable on a case-by-case basis. With BitSignal Enterprise, you can add as many employees as your business required, to ensure your organization is made complete with Enterprise.